Over 100 years of workers in solidarity
Fighting together for better wages, hours and working conditions
Unifying workers across gender, race, religion and labor industry
Brief Timeline of the Ongoing Labor Struggle
Timeline... (This portion of the website is under development) Visit iww.org for more general information about the IWW.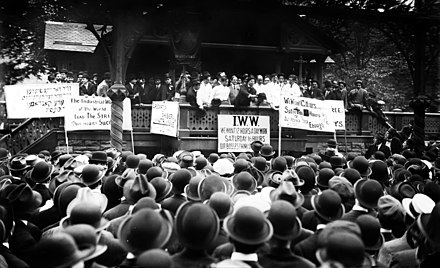 We are collecting stories to show what it really looks like to be a front-line, essential, and service industry worker working during the pandemic. Tell us yours! Tell us your tales of heroic workplace…
The Everett Massacre in Everett Washington 1916 had profound effects that are still present today.
Joe Hill was a famous IWW organizer and songwriter who lives on through his memory and song lyrics in the minds of fellow organizers.