Mid-Valley Organizer
November 1, 2023
No. 8
UPCOMING EVENTS
BRANCH & LOCAL NEWS
---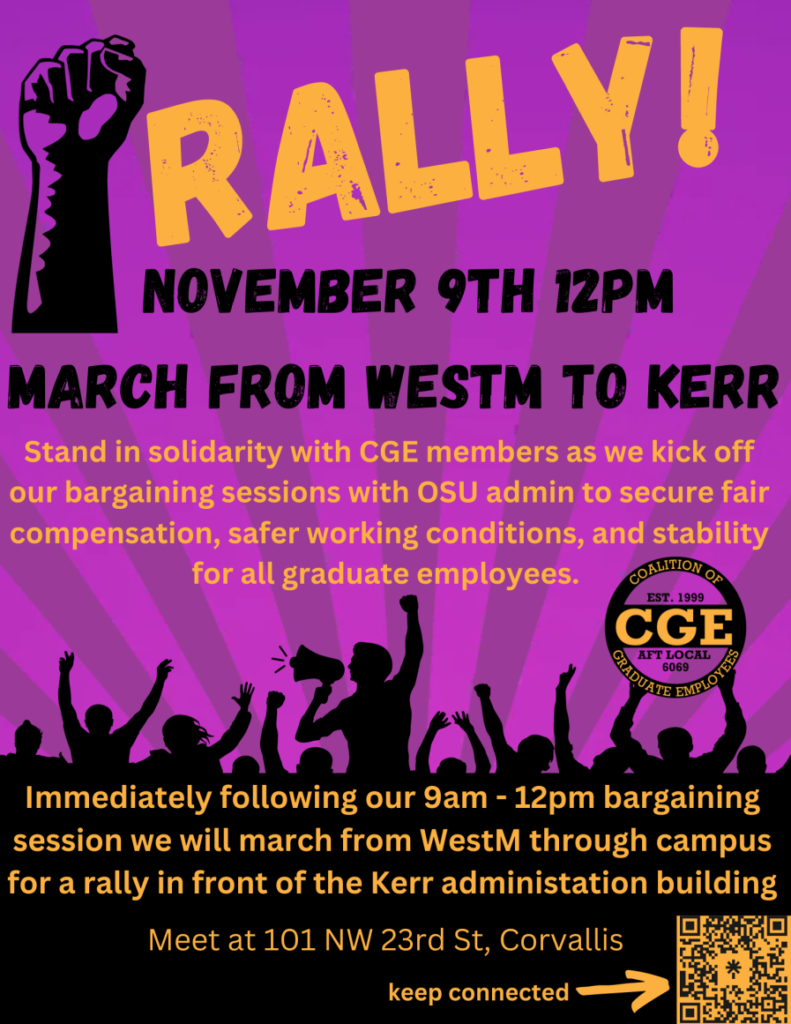 ---
Getting to know A wobbly
Member Interview – DNRS x431416
Can you please share a bit about your background and how long you've been a member?

I'm a second generation immigrant (Mien and Cambodian family of refugees), and grew up in Oakland, CA. I became political in high school, and joined the IWW in April 2023 by unionizing my workplace Peet's Coffee with my coworkers, forming Peet's Labor Union (PLU).
What motivated you to join?

I joined IWW not as an individual but with my union comrades. We voted to join IWW's IU460, after shopping around between other unions. Personally, I think IWW has a potential to revive the labor movement by helping the working class remove its greatest obstacles: the class-collaborationist and parasitic labor bureaucracy, the disease of tiered and craft unions which divide workers, and the liberal politics dominating virtually all unions in the US. I think a radicalized and expanded IWW could help bridge between the unions and the socialist left, which are currently all but divorced. Bridging these separate spheres will strengthen both, and is essential if we are to be part of waking up the "sleeping giant" that is the US working class.
How has being a part of the IWW benefited you personally and professionally?

I have improved my organizing skills considerably as a result of the IWW work. It threw me headlong into the labor movement, which has been my calling for a long time. Joining the Wobblies has also made me deep friendships and has given me a way to confront the alienation of our capitalist society the only way possible – in a community. For me, being a labor organizer is not a side-occupation, as we are usually taught to think of "volunteer work." Organizing is my main occupation, and it has transformed the experience of wage slavery completely – from pure drudgery of having to work merely to survive to a purposeful arena for my real work.
As a union worker, what advice would you give to other workers who might be on the fence about joining a union?

I would remind them that the only way to change our conditions is exerting power over the boss, and workers' power can only be built collectively. Workers have won better conditions in the past by organizing together, and unions have been essential to that end.
---
To the World we Dream About.
Member Art Submission / x420008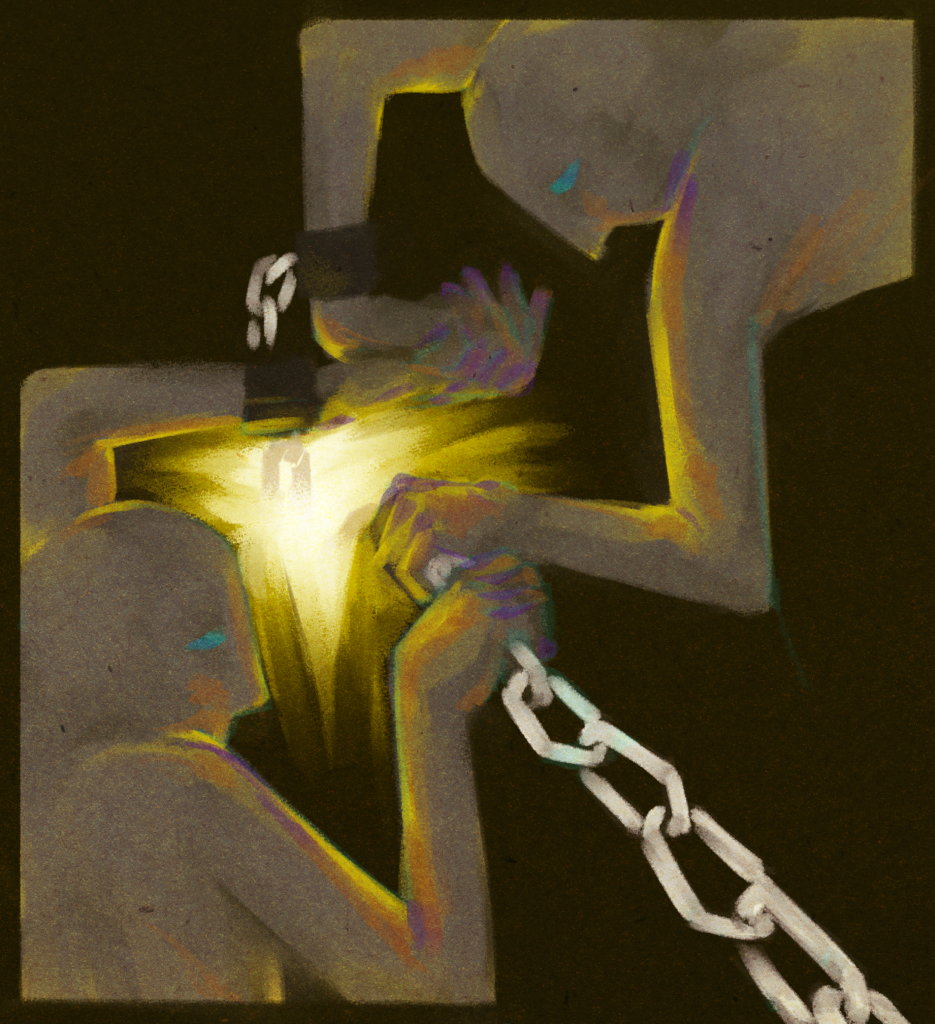 ---
Our Obligation to palestine
x418970
The Industrial Workers of the World has proclaimed for over 100 years that war is a manifestation of class struggle, and that fact could not be more apparent today. The IWW of the early 20th century sealed its fate as a perpetual target of the employing class because they valued international solidarity with the working class over national allegiance. Wobblies in particular have an obligation to oppose the genocide of our fellow workers and their loved ones in Palestine. While many labor unions have historically been complicit in segregation, sexism, racism, war, and every other vile degradation and diversion of working class people, Wobblies and other rank-and-file union members have endured suppression, exile, beatings, imprisonment, and violent murder for their refusal to be silent on injustice; for more than a decade, the IWW has demonstrated open solidarity with Palestinians along with the UAW, UE, ILWU, and other unions. Our core principles of anti-capitalism and internationalism assign us the responsibility of organizing and engaging in solidarity with the Palestinian people.
The ongoing genocide of Palestinians by the Israeli Government and its political allies should be the concern of every worker and citizen on our planet in this moment. Words and pleas alone are not enough as the consciousness of innocent children and their families are being wiped out of existence by the minute. It is a crime against our existence as human beings for any person to turn away from this suffering and not to accept it as their own. There is no justification for the occupation and ethnic cleansing of Palestinians or any other peoples, regardless of what bought and paid for politicians and their corporate media puppets attempt to convince us of.
So, what can we do? Palestinian trade unions have called for allies around the world to use our voice in organizing a material and moral solidarity campaign in addition to demanding an immediate ceasefire. We must organize in solidarity with the brave rank-and-file unions who have called for an end to the occupation and genocide against the status quo. The IWW's Freelance Journalists Union is taking donations for protective safety kits for Palestinian journalists. You can donate here.

Our so-called political leaders have, as expected, lacked the moral courage to speak up and stop the killing of innocent civilians. Oregon Senator Ron Wyden nor Senator Jeff Merkley have yet to call for a ceasefire – records show they've taken over $1.2 million and $237,000, respectively, in funding from pro-Israel lobbyists. Organizers in Portland have already rallied at Senator Jeff Merkley's office calling for a ceasefire, adding on to similar rallies around the country. Each additional voice speaking up and calling for an end to this ongoing genocide will have an impact, and we should spend every free moment we have advocating for the lives of Palestinian people and oppressed peoples around the world.
---
Sign the OSUSW petition
Branch & Local News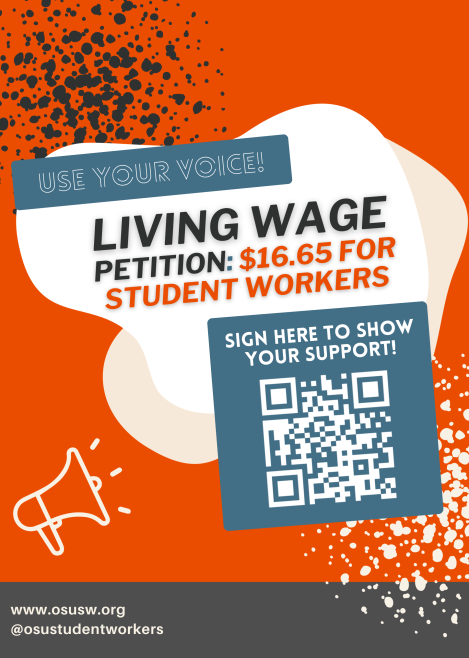 Oregon State University Student Workers (OSUSW), a campus advocacy group, is circulating a petition to increase wages for student workers. The advocacy group highlights that many student workers on campus still make less than $15/hour. You can sign here.
---
labor news
Branch & Local News
Seven Heavy Equipment Mechanics organized under International Union of Operating Engineers Local 701 in Corvallis, OR, have been on strike since September 11 over working conditions and benefits. They work out of Coffin Butte Landfill under Republic Services, a company that generated $13.5 Billion in revenue according to a recent annual report. These workers are occupying a picket line outside of the landfill Monday through Friday from 5:30AM to 5:00PM and say they appreciate community members stopping by to give encouragement and support.
University of Oregon Student Workers (UOSW) won their hard-fought election campaign to gain recognition as an independent union by a vote of 1055 yes to 30 no. The historical campaign resulted in a massive victory for the student workers in spite of retaliation and stalling, and they're now considered the largest public "wall-to-wall" undergraduate union in the United States.
After bargaining most of this year, Graduate Teaching Fellows Federation (GTFF) at the University of Oregon has declared impasse after mediation with the University, resulting in an ongoing vote by the members to authorize a potential strike. You can donate to the GTFF strike fund here.
The Portland Association of Teachers (PAT) has initiated a strike today, November 1, in Oregon's largest school district over failed negotiations with Portland Public Schools. Class size, pay, and other working conditions are the focus of the effort as teachers struggle to make ends meet while filling one of the most vital roles in society. The affected campuses will be closed for the duration of the strike.
---